"Where Was Josh When I Was Young?"
July 27th, 2013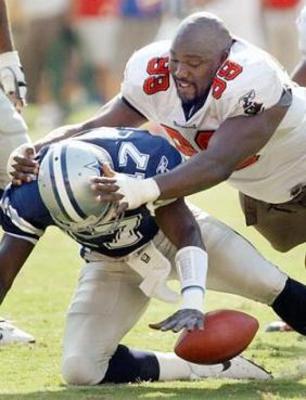 Many Bucs fans struggle to appreciate Josh Freeman, but typically it's easy for Glory Days Buccaneers to show some love for No. 5
Why?
They remember the quarterbacks — and offenses — that kept those teams from Super Bowls.
"Where was Josh when I was young?" Warren Sapp wondered aloud this week.
Sapp said he dreamed of a team that could go up and down the field like the Bucs did last year. Playing significant time with significant leads, Sapp said, meant he would have "pinned these ears back" regularly.