The Traitor: Eric Wright
July 19th, 2013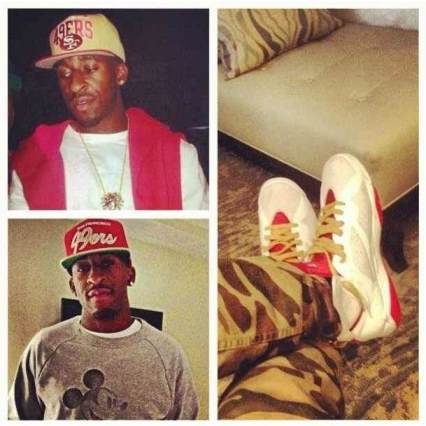 If one ever spoke face-to-face with Eric Wright, his smooth-talking cover sure masked a lot of warts.
Forget about his dubious run-ins with the law. Wright would have you know he was proud of how Bucs rock star general manager Mark Dominik saved his career and how he was going to sweat blood to help his beloved Bucs and cherished teammates win games.
Well, actions speak louder than words. Just examine the Instagram photo above unearthed by Bucs freelance writer Jenna Laine, taken some 30 weeks ago. Wright, the avowed Bucs loyalist, is adorned head-to-toe in 49ers gear.
Look, Joe doesn't give a damn what team a player likes growing up. But if you are in the NFL — much less a troubled player with massive baggage like Wright — you just don't go around wearing other team's gear. It's stupid and a slap in the face of people who bust their ass at work every day helping to pay your salary.
Joe knows Bucs great Warren Sapp was a huge Cowboys fan growing up. Still is. You never saw him wearing Cowboys gear when he played for the Bucs, did you? Or John Lynch with a Chargers Starter jacket? Or Mike Alstott repping Bears gear? Hell no!
Joe also knows plenty of current Bucs players who grew up diehards of a certain NFL team. Joe has never seen them wearing gear other than the Bucs'.
Good riddance, Wright. Joe has a hunch Jim Harbaugh won't be as patient with you as Dominik has been.
What a maroon!