Schiano's Reward?
June 13th, 2013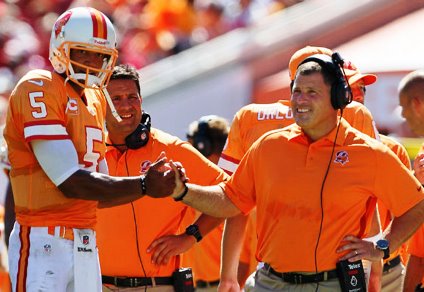 Perhaps there is something to word that Greg Schiano is making the transition from tyrant to just plain hard-nosed coach. The Bucs just announced that today's third and final minicamp practice has been cancelled.
Joe suspects the leader of the New Schiano Order will have players in for meetings and study before dismissing them early with details of the serious conditioning test that awaits them in late July, when they return for training camp.
Never fear. Joe has all kinds of news and nuggets to serve up today.