Payday Nears For Mike Williams
June 12th, 2013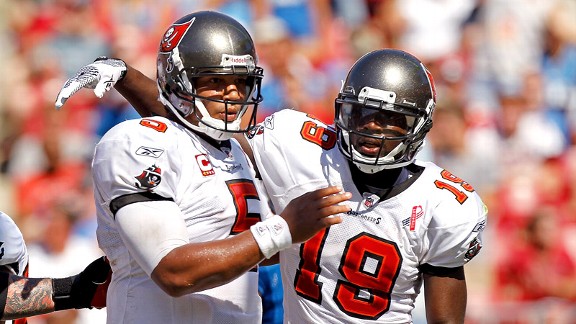 One of the most underpaid receivers in the NFL says his financial status is about ready to change.
Mike Williams told TampaBay.com today that a new contract with the Bucs is imminent. "All I can say about it is that it's very close,'' Williams said.
This is great news, as Williams is in the final year of his rookie contract and the Bucs absolutely can't afford to risk losing him. Hopefully, Williams agent won't hold things up, as it sounds like Williams likes what the Bucs are offering.
It'll be interesting to see how much the Bucs front-load a new deal for Williams and what kind of cash he commands ($6 million annually?). Rockstar general manager Mark Dominik has about $18 million to play with under the 2013 salary cap.