Ronde Barber Headed To FOX Sports
May 31st, 2013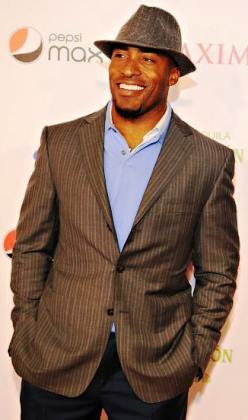 It was a virtual certainty that former Bucs great Ronde Barber would land someplace where he would be paid (handsomely) to talk about football for a living.
And that has happened. The mastermind and founder of TheBigLead.com, Jason McIntyre, learned of Barber's move this morning.
Barber's agent, Mark Lepselter, confirmed the Fox deal to me. "Ronde is excited to be joining the network," he said. Lepselter wouldn't elaborate on Barber's role at Fox.
Later, Woody Cummings of The Tampa Tribune learned from Lepselter about Barber's duties.
@RCummingsTBO: Ronde Barber joining FOX Sports in hybrid role per agent Mark Lepselter. Will likely do both game and studio analysis
This really is a no-brainer and we are likely to see a lot of Barber on the tube.
Fox this summer is launching Fox Sports 1, a 24-hour network to finally give fans beleaguered by the four-letter an option, sans NFL Network, MLB Network, NHL Network and the Big Ten Network and the soon-to-debut SEC Network — all worthy outlets but each pigeonholed.
Joe wouldn't be surprised if Barber is a regular co-host of a weekday football roundtable show on Fox Sports 10.