Adrian Clayborn Making Progress
May 16th, 2013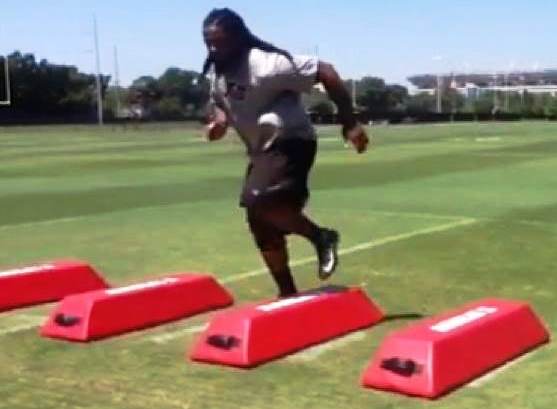 Yes, Joe wrote earlier today that there are all sorts of questions along the Bucs defensive line.
Sure, on paper, in a perfect world, the Bucs should put pressure on quarterbacks. Da'Quan Bowers is healthy, as is Pro Bowler Gerald McCoy. And Adrian Clayborn is returning from an ugly knee injury.
Of course, this depends on Bowers staying healthy, GMC staying healthy and Clayborn being able to bounce back from surgery.
This week on his Instagram account, Clayborn posted a picture that seems to suggest he is well on his way back. He posted the picture above with the caption, "Progress is real. #living"
It sure is comforting to see Clayborn doing agility drills at One Buc Palace. Now if he can play at 100 percent, it sure would help GMC out and draw traffic away from him.