The Blount Truth
April 24th, 2013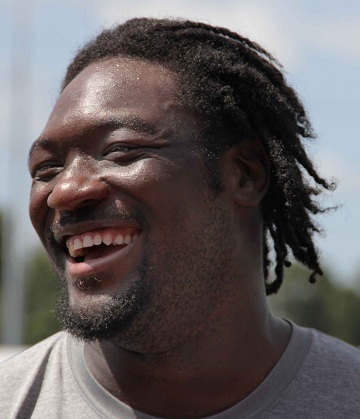 The Kregg Lumpkin Experience was among the dark days of Buccaneer football.
Please don't ask Joe to rehash that. So Joe's confident the Bucs are not going to dare leave their running back cupboard poorly stocked in 2013, especially when they've invested a king's ransom along their offensive line and they lack a quarterback who can put the team on his back week in and week out.
That would be foolish and short-sighted.
This is why Joe finds all the local and national speculation about LeGarrette Blount getting traded during the NFL draft rather silly.
Blount, with one year left on his contract, has little trade value. Heck, most starting running backs don't have trade value, and Blount's a backup. It's just not a position that carries a load of value in NFL circles because great running backs often can be developed after coming out of the draft's later rounds and off the street.
Maybe, miraculously, rockstar general manager Mark Dominik could nab a fifth-round pick for Blount. But would that be worth it?
If Doug Martin gets hurt, do Bucs fans really want Brian Leonard and/or captain inactive Michael Smith carrying the load? Or an undrafted rookie or late-round pick? This is supposed to be a playoff-ready team.
Again, Joe knows Greg Schiano wants to pound the rock relentlessly if his Pro Bowl guards Carl Nicks and Davin Joseph come back strong. And anyone paying attention knows Blount could do serious damage if thrust into an opportunity. Why would Schiano want to ditch good insurance on Martin?
Joe will be stunned if the Bucs trade Blount in favor of a lesser backup or a little-known rookie.