Not All On Board With Darrelle Revis Trade
April 24th, 2013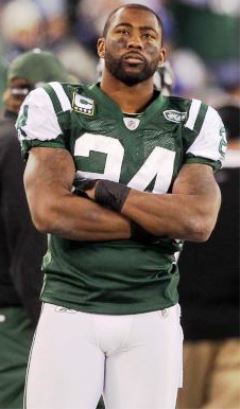 Joe has a hunch a number of Bucs fans have been virtually sleepless this week. With Bucs rock star general manager Mark Dominik landing star cornerback Darrelle Revis and the NFL draft just a few hours away, these are exciting times.
But there is one man out there throwing the proverbial wet blanket on people. That would be prickly Pete Prisco of CBS Sports. The scourge of Twitter, Prisco is adamant Dominik may have made a terrible rush to grab Revis, and went on "Booger and Rich" on WHFS-FM this week to explain why he doesn't like the deal.
"I don't. Look, it's not like I don't if Revis is the pre-injury Revis, then it is a heck of a deal. That's the uncertainty. We don't know. They can talk about they looked at his knee, they studied his knee. Doctors did everything they could to check out his knee. But until you can get on a football field and plant and turn and cut and run, nobody has any idea if he is the same player," Prisco said.

"Now it is possible he can be the same player? Absolutely it is possible. It is possible he is not the same player? Yes it is. And if he is not the same player, then it is a bad deal. If he is, then it is a good deal. Me? I'm not taking that risk.

"I think Mark Dominik has done a nice job in Tampa, just not this move."
Now Joe can't argue with Prisco. He makes valid points and this scared Joe before the trade. Seeing what Dominik (didn't) give up in return for Revis calmed Joe considerably.
Joe would have to admit a hobbled Revis is likely better than a healthy Myron Lewis. So all would not be lost if Revis were not 100 percent.