Picking Freeman Over Luck
April 25th, 2013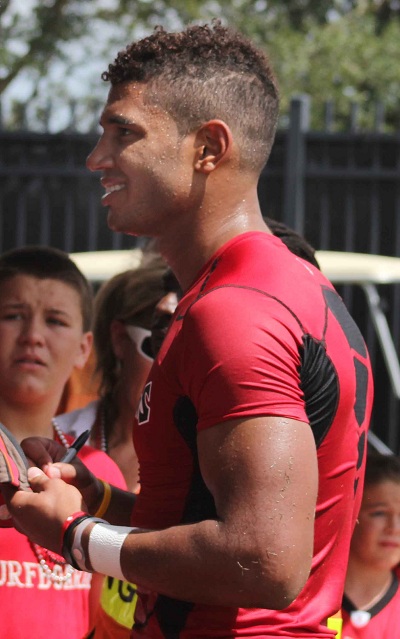 Joe might have heard the most spirited defense of Josh Freeman in history this afternoon.
Esteemed Tampa Tribune Bucs beat writer Woody Cummings joined host Justin Pawlowski of 98.7 FM for a pre-draft discussion and wanted to stifle any Freeman bashers in their tracks, and those yearning to draft Freeman's eventual replacement in the coming hours.
Cummings balked at the notion that Freeman isn't a successful quarterback with a huge upside yet to be revealed. While talking about drafting quarterbacks, Pawlowski asked Cummings if he'd rather have Andrew Luck or Freeman.
"I don't want Andrew Luck. I want Josh Freeman," Cummings exclaimed.
Cummings cited Luck's 18 interceptions last season (Freeman had 17) and Luck's limited experience compared to Freeman's, saying fans and some in the media proverbially would "hang" Freeman for tossing the number of picks Luck did.
Cummings said the perception of Freeman was hurt by the Bucs defense and by those who are quick to blame Freeman. He noted Tampa Bay's ninth-ranked offense and Freeman's midseason stretch of greatness last year.
Joe can't deliver such spirited support of Freeman. All Joe knows is that Freeman is an inconsistent and talented veteran who is 24-32 as a starter.
Regardless, the table is set with everything Freeman needs to win, including a second year with the same menu — from the same kitchen. For Joe, there's not much to say. Just win, Freeman.