No More Toys For Freeman
April 27th, 2013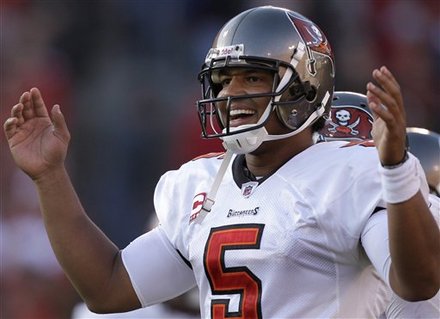 Joe's intrigued that the New Schiano Order put its defensive foot down during the NFL Draft and didn't bestow more quality toys on Josh Freeman.
Joe's written many times that the Bucs already have a win-now offense, complete with all the key ingredients for a young quarterback's success: an elite running back, a very beastly offensive line, and an elite receiver with a strong and dangerous No. 2.
Yes, the Bucs are weak at tight end and don't have a top slot receiver, but there are playoff offenses with less to work with than what Freeman has. Focusing on defense was a wise and telling move.
Not only did Freeman fail to get any real toys, he was gifted a rookie QB over his shoulder.
There couldn't be any more pressure on Freeman as he enters his fifth season.