Bucs Open 2013 In Jersey Against Jets
April 18th, 2013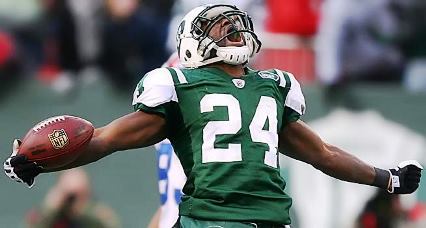 The Bucs, with or without Darrelle Revis, will head to the armpit of the nation to play the Jets on opening day, according to USA Today.
The full schedule will be released by the NFL at 8 p.m.
What a circus it will be if Revis is wearing pewter and red, or what a glorious thing it would be if Vincent Jackson torches Revis in green.
This morning, Joe floated a theory that the schedule —  and the TV schedule — of the Bucs-Jets game might be a window into the likelihood of a Revis-to-Bucs deal. If the Jets and Bucs are playing at night on opening weekend, then it sure would smell like the powerful TV suits know something the masses don't.