Mark Dominik Needs To Land Darrelle Revis Now
April 11th, 2013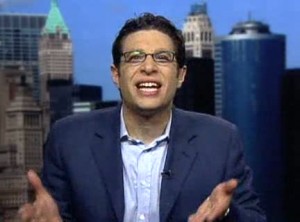 No, just because Joe has typed the name "Darrelle Revis" doesn't mean Bucs rock star general manager Mark Dominik will pull off a deal for the Jets cornerback.
Trade discussions are not dead, but on pause. A trade could happen; it could not happen. A trade for Revis could happen overnight; it could happen after the draft; it could never happen.
Popular sports radio host Adam Schein believes it should happen. Now. And Dominik would be out of his mind not to pull the trigger, this minute, so says Schein, of NFL.com and Maddog Radio, heard exclusively on SiriusXM Radio.
Revis is an ex-Jet-in-waiting, as I wrote in February. Now it seems there's only one team involved in the Jets' attempts to trade him: the Tampa Bay Buccaneers.

Is it possible, perhaps, just maybe, that the Bucs need Revis more than the Jets need to get rid of him? I'd argue that this is absolutely the case.

The pendulum has swung. April's draft cannot come and go without Tampa trading for Revis — not if the Bucs want to win in 2013, not if the brass wants to stay employed.
Joe loves Schein's radio show and terribly misses him on SiriusXM NFL Radio. Joe's met Schein a few times and he's a good dude. Joe's a Schein kinda guy through and through. But Joe cannot disagree more with Schein on this subject. Dominik is not going to get fired if he doesn't land Revis. Hell, if the Bucs make the playoffs — with or without Revis — Dominik just might get a contract extension.
And no, the Bucs do not need Revis (gasp — how dare Joe agree with Shaun King?!). The Bucs have more than one hole on the defensive side of the ball and Joe cannot picture Revis being the final piece of the puzzle for a Super Bowl win.
Would Revis help the Bucs? Sure. But so would, say, Sheldon Richardson or Desmond Trufant or D.J. Fluker or Tank Carradine.
Dominik's career is not on the line based on where Revis plays football this fall.
The Jets need to move Revis much more than the Bucs need to trade for him.