Trading Darrelle Revis A "Priority" For Jets
March 14th, 2013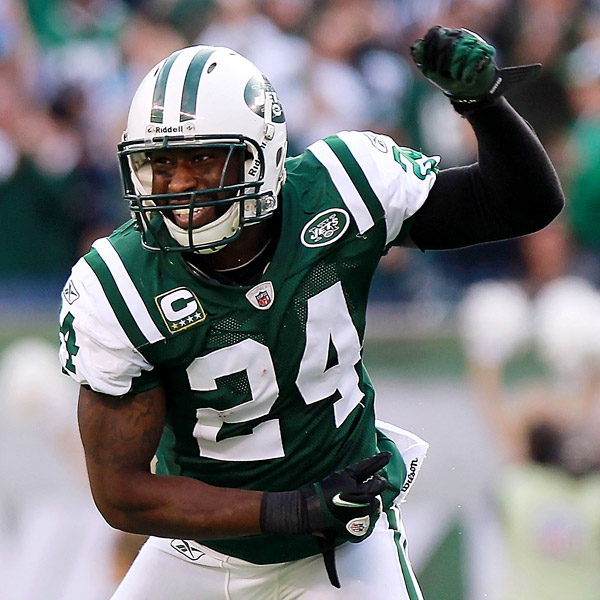 Just when you thought the deal was dead, here we go.
The New York press had all but thrown ice water on the Bucs' chances of swapping draft picks, players and wives for Jets All Pro cornerback/whiner Darrelle Revis.  And now, with some logical thought, Jason La Canfora of CBSSports.com believes the two squads will eventually consummate a deal for Revis.
It just won't be for a while, La Canfora writes.
The desire to do a deal from both sides is there. Though they have yet to agree on a trade, those talks could easily be stoked at the owners meetings in Arizona next week.

In essence, the entire front offices will be gathered as well as the head coaches and owners. To this point, the money for a new Revis deal is not expected to be a holdup, sources said, and the Jets want to avoid a situation in which they lose Revis for nothing after the 2013 season. The Bucs would love to upgrade their struggling secondary, and the record signing of safety Dashon Goldson is not a hindrance, either, from a budget or cap standpoint.

New York is trying to get a first-round pick as part of the compensation, and the sides could get creative in how they structure the deal, with provisions that would elevate a future draft pick based on Revis' production.
Of all the smokeblowing about the Bucs and Revis, this is the first thing that actually makes sense to Joe. Of course both teams' front office staffs will be at the meetings and both can spend time together, for days if need be, to hash out something agreeable for all parties.
So for Bucs fans who came home from work and drop kicked their dog across the back yard after learning Bucs rock star general manager Mark Dominik hasn't yet signed a cornerback, go out and have a beer, take a deep breath and enjoy some college hoops.
Your cries for a cornerback just may be granted. Next week. In a big way.