"That One Got Away From The Bucs"
March 19th, 2013
Podcast: Play in new window | Download | Embed
Subscribe: RSS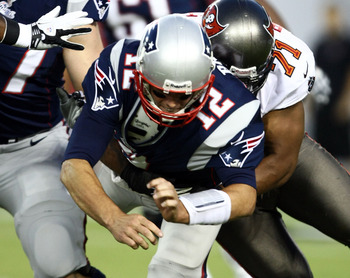 Joe's got the audio downloads below of a very interesting interview of Tampa Tribune Bucs beat writer Woody Cummings with Justin "The Commish" Pawlowski on 98.7 FM yesterday. Joe already brought you Cummings' take on the Bucs starting multiple rookie cornerbacks next season, but this is the entire back and forth.
Among the takes, Cummings says the Bucs weren't happy to see Michael Bennett leave their nest.
"That one got away from the Bucs," Cummings said. "I know they wanted Michael Bennett back. They wanted him back at a certain price, and I gotta think around $5 million may even be below what they were thinking over one year. Certainly for one year I think they would have done that had Michael gone back to them. Obviously, Michael decided. He felt like the pressure was on to make a decision. He could see the market was not quite what he hoped it would be."
Check it out below. It's excellent lunchtime listening.