Eric Wright's Agent Fighting Extradition
March 11th, 2013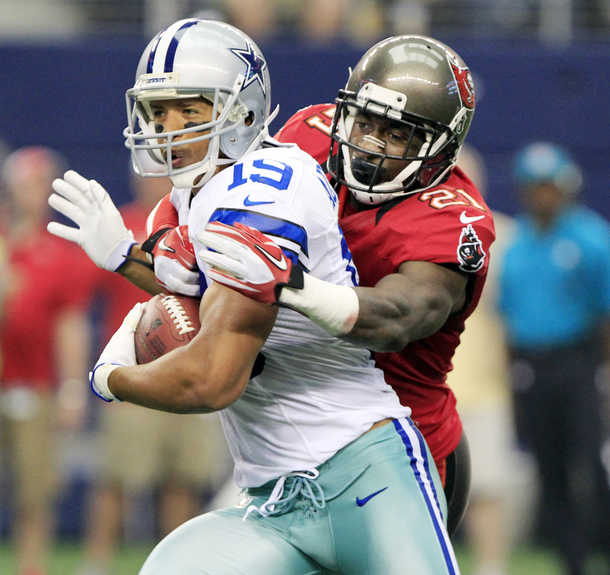 Joe isn't surprised about the following. Hell, Joe was tipped off to it in January.
Bucs rock star general manager seems serious about washing his hands of cornerback Eric Wright. Why? Because, as the creator, curator and overall guru of ProFootballTalk.com, the great Mike Florio reports, Wright's agent has filed a grievance against the Bucs for preparing to unload his client.
Per a league source, Wright has filed a grievance challenging the voiding of the guaranteed salary. A ruling is expected Tuesday.

While the 2011 labor deal allows guaranteed money to be voided, there's a dispute over whether the specific language in Wright's contract accomplishes that goal. If the Bucs win, Wright can be cut at any time before Week One of the regular season. If Wright wins, the Bucs owe him $7.75 million.
Joe remembers being told by a suit at One Buc Palace in January that, in so many words, if Dominik cut Wright, then Wright's agent would freak out and challenge Dominik's move to void guaranteed money in Wright's contract.
Joe's source proved pretty prophetic, huh?