Bucs Take "Commanding Lead"
March 26th, 2013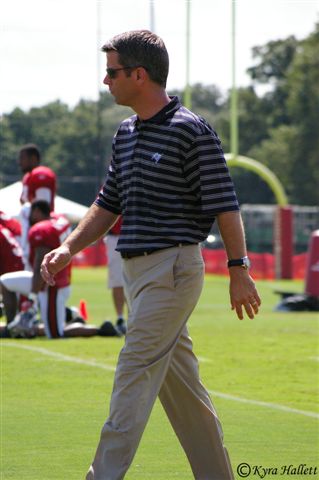 Joe's not a big numbers guy. Numbers don't make tackles, run over defenders, pop Adderrall, or roll around big cities packing heat. In short, numbers are boring, unless they involve Rachel Watson's phone number or Joe's bank account.
But Joe does understand many fans get off on fantasy football stats and salary cap room.
So with that in mind, Joe hereby delivers the latest from BSPN on how much dough the Bucs can spend in 2013. It's a lot.
The Tampa Bay Buccaneers continue to hold a commanding lead on the rest of the NFC South when it comes to cap space. They're $27 million under and that could grow by $7.75 million if the team releases cornerback Eric Wright.
Yes, the Bucs still must pay their draft picks, potentially pay Darrelle Revis $6 million or so for 2013, re-sign Ronde Barber and, one would hope, add more depth in free agency along their offensive and defensive lines at least. Plus, some pundits expect the Bucs to extend Mike Williams' contract and push some of that cash onto this season's books. And then there's the whole concept of the Bucs "rolling" extra salary cap room to next season in order to have more flexibility in 2014.
Regardless, the Bucs are free to spend recklessly and/or wisely.