A New Timeline For Revis Deal?
March 25th, 2013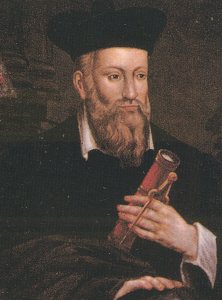 Who needs Nostradamus when popcorn-munching, coffee-slurping, fried-chicken-eating, oatmeal-loving, circle-jerking, beer-chugging, cricket-watching, scone-loathing, college football-naïve Peter King is in the house?
King, of Sports Illustrated and NBC Sports fame, has penned today in his weekly must-read Monday Morning Quarterback column that he's confident Bucs-cornerback-in-waiting Darrelle Revis lands with Tampa Bay before the NFL Draft kicks off only one month from today.
3. I think I still wouldn't trade Darrelle Revis if I were the Jets. And I think New York GM John Idzik will try to find a way to not trade Revis. But in the end, I believe he'll go to Tampa Bay for two high draft choices sometime before draft day.
Joe can't exactly take King's prediction to the bank. As Joe's written previously, there are financial incentives for the Jets to trade Revis after June 1, and a later trade date also would afford the Bucs a clearer medical picture of Revis. A better understanding of Revis' recovery from his ACL surgery also would give the Jets more leverage and perhaps make the Bucs more eager to mortgage their future.
It's just premature to expect the Revis soap opera to end before the 2013 draft. But it's not premature to hope/pray/expect the Bucs to add quality bodies at cornerback before the draft.