Re-Signing No. 5 Wouldn't Change Finances Much
February 25th, 2013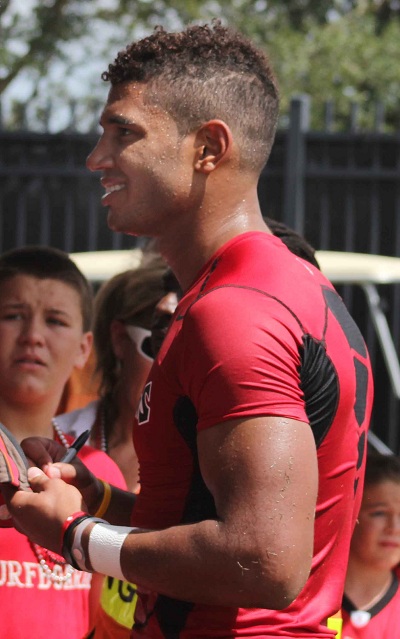 Joe's not big on accounting mumbo-jumbo, but many pundits have speculated that the Bucs would need to protect/clear out salary cap room to potentially re-sign Josh Freeman.
So it's interesting to read data from BSPN today that lays out a list of the biggest hits to the Bucs' salary cap in 2013 — — unless the players are cut or their contracts are renegotiated.
Here are the Bucs that are scheduled to count $5 million or more against this year's cap:

Gerald McCoy $10.9 million
Josh Freeman $10.3 million
Eric Wright $7.75 million
Donald Penn $6.33 million
Davin Joseph $6 million
Quincy Black $5.75 million
Freeman was drafted a couple of years before the rookie salary cap took effect following the asinine lockout of 2011. So Freeman scored what his draft position commanded back then, a five-year, $26 million deal with another $10 million and change in incentives, per RotoWorld.com.
The ESPN data is noteworthy to Joe because if Freeman is counting $10.3 million against the 2013 cap, and the Bucs right now have more than $30 million to spare entering free agency, then in theory the Bucs would not endure significant impact to the financial balance of their roster if they re-signed Freeman.
Surely, there's no way Freeman would command more than the $10.3 million annually the Bucs are allocating for 2013?