Programming Note
January 25th, 2013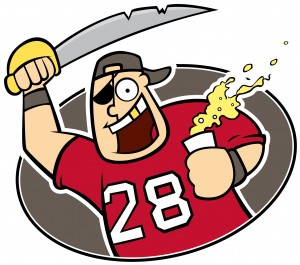 Newcomers around here may have realized that Joe never sleeps when it comes to the Bucs. JoeBucsFan.com is a 24/7 operation. No matter the day or month, Joe hammers away.
Loyal readers know Joe makes his annual trek to media day and assorted events to gather all kinds of Bucs-related interviews and news, snap photos of talented ladies, and mingle with various movers and shakers in the world of the NFL. Joe enjoys such travels, and Joe gets all sorts of juicy insider perspective and info. (unfortunately, much of the good stuff is off the record).
This year is no exception, Joe will embark for New Orleans on Monday. Beer and fantastic food will be consumed in mass quantities.
Joe thanks you for your patronage. Readership continues to grow around here, and Joe pledges to press on in his quest to make you the most informed and entertained Bucs fans on earth.