The Value Of The Final Two Games
December 22nd, 2012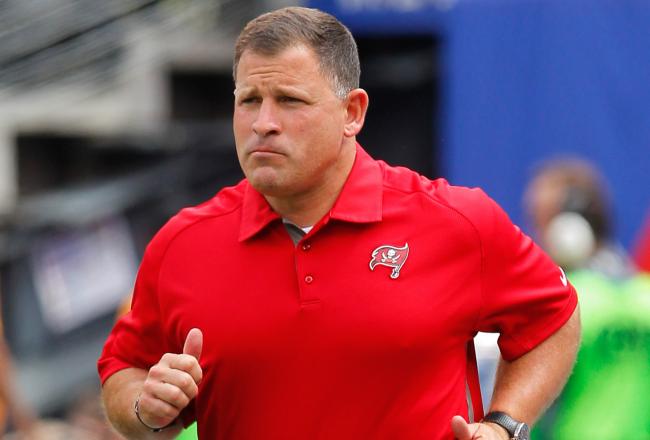 Look, the Bucs are out of the playoffs. Joe knows this comes as news to Bucs fans about as much as next Tuesday is Christmas.
There is a fair debate on the merits of the final two games of the season. Normally, in Joe's mind, once a team can't make the playoffs, it is actually beneficial to lose games rather than to win. The NFL is built on the draft and the better the draft position, the better odds of turning an NFL ship around.
But this year's Bucs team is a bit different. This subject came up in an ESPN South chat recently.
CC (Atlanta)

You honestly think winning 2 meaningless games in late December will translate into momentum for the Bucs next Aug/Sept? That's just silly. I expect more from you Pat. Too much egg nog?

Pat Yasinskas

Yes, I do. They've lost four in a row. If it turns into six, they go into the offseason with a really bad taste in their mouths. Might undo all the progress they made earlier this season.
Here's the thing: As evidenced by a mole in the Bucs locker room to the creator, curator and overall guru of ProFootballTalk.com Mike Florio, there is a non-Buccaneer man still on the roster; likely more than one.
Bucs coach Greg Schiano is going to use the final two games to weed out the non-Buccaneer Men for what clearly will be a second round of player purging. So winning the final two games, in that respect, is important.
Those who don't play hard will show up on tape. The eye in the sky doesn't lie.
Coaches and players alike consider tanking games for a better draft position to be sheer heresy. Joe understands this, but there is no question five or six spots up the draft ladder is better.
This season though, Joe gets why the Bucs would want to win the next two games. Better proof of who is and who isn't a Buccaneer Man.