No Denying Impressive Pass Blocking Numbers
December 20th, 2012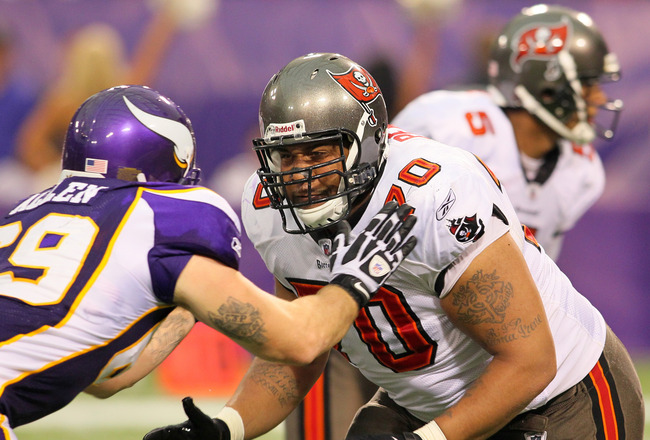 Joe often delivers readers data from the popular ProFootballFocus.com, which provides detailed grades for all players after every NFL game.
But make no mistake, Joe does not consider the ProFootballFocus stuff to be gospel. Yes, Joe realizes a handful of NFL teams pay for the data and consider it strongly, as Peter King of Sports Illustrated has reported, but logic tells Joe the data is extraordinarily subjective and Joe's skeptical of the credentials of the evaluators.
League stats issued by the Buccaneers this week on pass blocking, however, are not debatable.
The Bucs' offensive line is allowing sacks on only 4.2 percent of pass plays, tied for sixth-best in the NFL. The Bucs finished last season ranked 11th in the league in that category.
This is darn impressive, especially considering the injuries along the offensive line, and the fact that Josh Freeman isn't known for his quick release and fast decision-making.
The numbers also add some fuel to the Josh Freeman doubters, who can add strong pass blocking to the list of offensive riches that surround Freeman.