Gameday Tampa Bay
December 2nd, 2012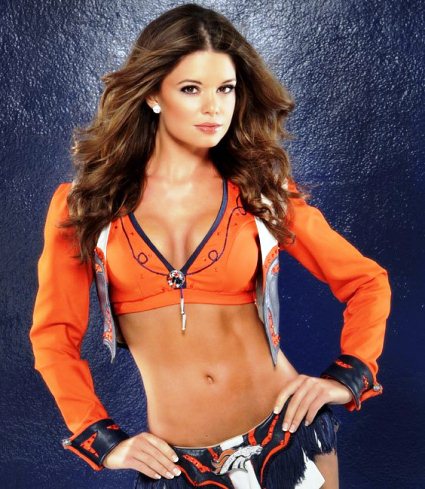 Week 13
Kickoff: 4:05 p.m.
TV: WTVT-TV Channel 13. DirecTV Channel 713.
Radio: Buccaneers Radio Network (in Tampa WFUS-FM, 103.5 and WDAE-AM, 620); SiriusXM Channel 136.
Weather: Per AccuWeather.com, the Bucs absolutely lucked out. Normally in the weeks leading up to Christmas, Colorado can easily be the site of a blizzard and bone-chilling weather. Not today. How about a game played under mostly sunny skies with a kickoff temperature of 66? The skies should remain clear throughout the game with the temperature only dipping slightly by game's end to 63. That's just about perfect football weather.
Odds: Per Sportsbook.com, Bucs +7.5
Outlook: On paper, this simply looks nightmarish. The Bucs have the worst pass defense in the NFL. Every time the Bucs play a decent quarterback, said signal-caller goes through the Bucs secondary like Bill Sherman did Georgia. Peyton Manning's little brother Eli deep fried the Bucs secondary — which included the immortal Aqib Talib at the time — for over 500 yards! With Peyton Manning playing nearly as well as he has ever played, Joe just cannot fathom how the Bucs don't get torched today. well, the more Joe thinks about it, there's a way to handle this and it is simply fundamental football: Run the ball. Sure, Denver has a strong defense, but if the Bucs can get Muscle Hamster Doug Martin running on his wheel, it will keep Manning on the sidelines listening to Outlaw Country on SiriusXM. Time of possession will simply be critical for the Bucs today.
Know the enemy: Here are some quotes from Denver coach John Fox and Manning on the Bucs. Fox (on Bucs now using backups as starters in the secondary): It's next man up. We all go through it. We have nine guys on IR as well, six were starters to start the season. The next guy has to step up and learn with the opportunity. That's what you do. (On the Bucs poor pass defense): Sometimes people on the outside make too much of statistics. I think the only important statistic is in the "W" and "L" column. I know Greg's team is 6-5 and whooped up on everybody in our division. I think they are a good football team. (On Doug Martin): He's a guy we definitely liked as far as our evaluation. He has had a tremendous season thus far. That is attributed to a lot of people. The Bucs lost two good linemen and the fact they have been able to replace them is impressive. Each game as its own personality and a lot of that is matchups and [the Bucs] running game is definitely on our radar. (On Josh Freeman:) I thought he was as bright of a young talent as there was in the league. I didn't get a chance to see [the Bucs] a year ago but across the board there were struggles. What I see on tape this year I remember very well from two years ago. I know I have great respect for him and I think everyone in our building watching him on tape feels the same way. (On Freeman's weapons:) It starts at quarterback and I have great respect for him. You then plug in a rookie running back like Doug Martin and a physical guy like Vincent Jackson who we know very well and Mike Williams on the other side, those are pretty good ingredients to cook up a nice meal. They are doing a good job in mixing the run and the pass and are plus-one in the turnover margin. So those turnovers, usually results in points one way or the other and you combine that… we are third in the league in points scored and they are fourth in the league in ports scored so it should be a good matchup. And we are pretty familiar with Dallas [Clark] as well.
Peyton Manning (on Ronde Barber): Ronde, talk about a true — he's a battler, he's a grinder he's playing well and pretty impressive to see a guy playing that well in his 16th year out there — I like seeing guys out there older than me. It's good to see. What Ronde is doing is pretty impressive as well. (On the Bucs defense:) I think it is important to look at tape. Statistics can be misleading. I tell you what I see: I see a defense that has been dominant in the run and a lot of turnovers. You can also see how their offense takes those turnovers into touchdowns. Giving up yards is one thing but [forcing] turnovers and holding teams to field goals in the red zone, I don't give a whole lot of credit to statistics. I go by what I see on film. They are playing fast and playing hard and forcing turnovers. (On the Bucs defensive line:) The Bucs do a good job of getting up the field, penetrate, it will be a good challenge for our offensive line.