Talib Trade Says Winning Isn't Everything
November 1st, 2012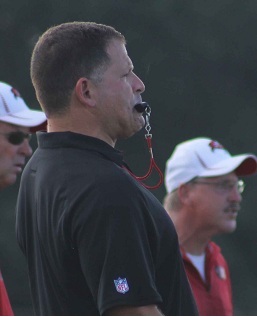 Nearly every week the leader of the New Schiano Order says all the moves he makes and will make are about winning the next football game.
It's a commentary Greg Schiano puts out there many different ways.
So for Joe, today's trade of Aqib Talib is especially interesting. It's a deal that clearly does not make the New Schiano Order Bucs more likely to win at home against San Diego on Nov. 11, a game Talib would have been ready to play after returning from his substance-abuse suspension, and a game that might be critical for the playoff hunt.
No, the Bucs won't be better in 10 days without Talib.
Ditching Talib was not about winning; it was about the third core tenet of the New Schiano Order: accountability, as in "trust, belief and accountability."
For whatever reason, in the case of Talib Schiano and rockstar general manager Mark Dominik believed that upholding the new Buccaneer Way was more important than a W.
Some fans might have a big problem with that. But Joe's all good.