Gameday Tampa Bay
November 11th, 2012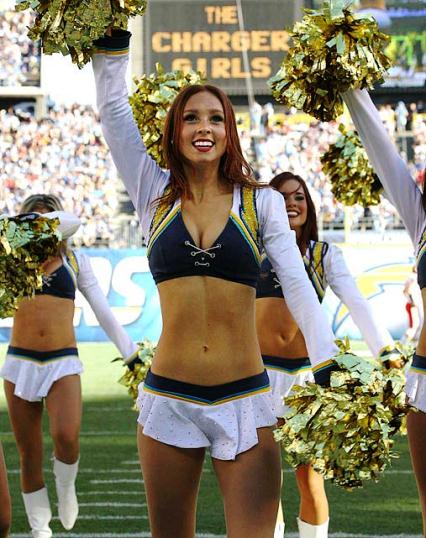 Week 10
Kickoff: 1 p.m.

TV: Blacked out in the Tampa and Orlando TV markets; DirecTV 711.
Radio: Buccaneers Radio Network (in Tampa WFUS-FM, 103.5 and WDAE-AM, 620); SiriusXM Channel 113.
Weather: Per AccuWeather.com, you are not going to get a much better weather day to go to a Bucs game. This Chamber of Commerce weather is why we live in west-central Florida. Temperature at kickoff is expected to be 79 degrees which will bump to 80 in the second quarter and shouldn't budge much after that, all under sun-splashed skies. Bring your sunscreen!
Odds: Per Sportsbook.com, Bucs -3.
Outlook: If you like offense, this game should be for you. If you have a pacemaker or are weak of heart, maybe you should leave or turn off the radio in the fourth quarter. On one one side you have the explosive Bucs (Joe never dreamed he would type such a thing) with great wideouts like Mike Williams and Vincent Jackson, and the cannon arm of Josh Freeman and the legs of Doug Martin. Easily the most potent offense Tampa Bay has ever seen. On the other side you have Philip Rivers, who Joe still believes is one of the premier quarterbacks in the NFL. As Joe hinted at earlier, good quarterbacks have roasted the Bucs secondary in the fourth quarter. Joe doesn't expect that to change, especially if the Bucs are wont to use a three-man front. Unless there is serious heat on Rivers, he will put up pinball machine numbers on the Bucs defense. Joe fully expects a high-scoring game. This should be fun to watch. Unless the Bucs somehow find a way to shore up that pass defense, or unless the Bucs are able to get a bunch of turnovers, Joe doesn't expect to have many fingernails left late in the game.
Fun quotes: Here are some neat quotes from Chargers coach Norv Turner and quarterback Philip Rivers on the Bucs:
Turner: "I appreciate Vincent more than most having the opportunity to have him here. Big plays turn into points. It opens up the field for other guys (too). Other Bucs players have benefited from having Vincent there. Mike Williams is a big play receiver like Vincent. Makes things challenging. … Bug players but very athletic. I am very impressed with their front seven the way they move. They are doing a great job of stopping the run and when you do that, you have a chance in every game. If you are able to stop the run, you can live with that [porous pass defense]. … We have to protect the ball. If we don't turn the ball over we have a chance to win and we cannot give up big plays. The rules are structured for teams to make big plays. If you give up long drives you have an opportunity [for a turnover]. If we give up big plays, we will be in trouble. … [Ronde Barber] is phenomenal. When he has his helmet on he looks like he is about 24 years-old and he is playing about like he is 24 years-old. You can see he is helping everyone on that defense."
Rivers: "You certainly miss a player like Vincent Jackson. He was a great player and a good friend of mine for, shoot, six or eight years. You pull for him every week — except for this week. Because he is big and fast and physical, easy to label him a deep target and a jump ball guy but he is much more than that. He was really good on underneath stuff and quick slants. He was not limited. He obviously is a stretch-the-field guy but he was so diverse. He practiced and he was great in the meeting rooms as far as how he prepared. Just a real committed player. Can't say enough positive [things] about his time here. … This is a big game for both teams. Each of us are trying to keep things going. … There are some big plays that have been made on them in the past few weeks but it is a defense that is attacking and fast. They have given up some big plays but at the same time they create turnovers and create negative plays. You look at how they have been No. 1 in run defense is because they create a lot of negative plays. They have a real active front and linebacker group. They are a diverse group and it is certainly a challenge. … [Ronde Barber], unless you are playing against him, is a fun guy to watch. A guy who has played that long, he is an awesome football player and it is fun to watch him make plays, strip the football, make plays in the hole on Adrian Peterson, he is a heck of a player and an unbelievable career. … The backers are active, they are all active. So active."