Eric Wright Suspended Four Games
November 26th, 2012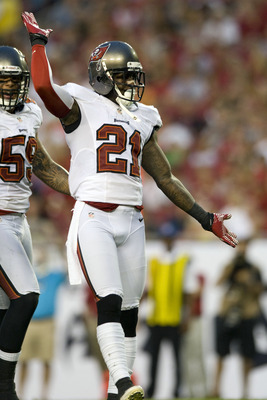 Wait a minute. Last week Eric Wright said he had no idea why he might not be available to play for the Bucs this season.
Well, it seems Wright either was in need of an Adderall or a shot of espresso when he commented on his availability before Joe and Woody Cummings of The Tampa Tribune. Or Wright just wasn't up to speed on the happenings at Roger Goodell's New York palace.
Today the Bucs announced that Wright will be suspended for four games. It's presumably for violating the NFL substance abuse policy. Jay Glazer of FOX reported several weeks ago that Wright would be suspended for testing positive for the stimulant without league permission for using the drug. 
Joe actually wouldn't be surprised if Wright was somewhat clueless on his pending trouble with the NFL. Joe's known plenty of southern California types like Wright that are so laid back they don't care about what's going on if it's not right in front of them.