Aqib Talib Traded To Patriots
November 1st, 2012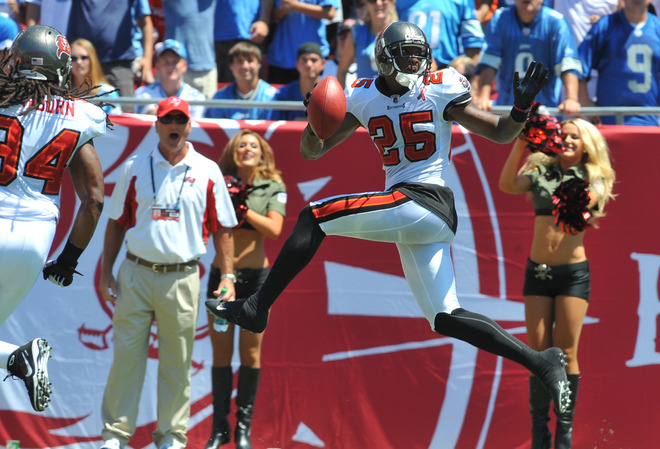 Helmet-wielding, cabbie-slugging, Adderrall-popping, coach-cussing, referee-charging, pistol-friendly, granny-hassling Aqib Talib has joined Bill Belicheat and the New England Patriots, per ProFootballTalk.com. The trade went down this afternoon(Update: the Bucs dealt a 2013 seventh-round pick with Talib for the Patriots' 2013 fourth-round pick.)
Wow!
This ends a turbulent era for the man Raheem Morris dubbed the "wild child" shortly after he was drafted by Chucky and Bruce Almighty in the first round of the NFL Draft back in 2008.
It's no surprise the Bucs were trying to unload Talib, but it is a surprise that they found a taker at the trade deadline's 11th hour. Joe suspects Greg Schiano strongly recommended Talib's work ethic to his pal Belicheat, though not the cornerback's shenanigans.
The only thing Joe's sure of after this is that the Bucs most certainly will be looking at a cornerback in the first round come April's draft.
Joe has no problem with the deal, and Joe also would have been just fine if Talib rode out the season before moving on in free agency. Talib simply ran out of rope with his latest drug mess.