Miller Time Might Come In Offseason
October 25th, 2012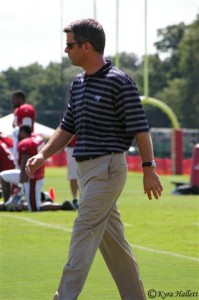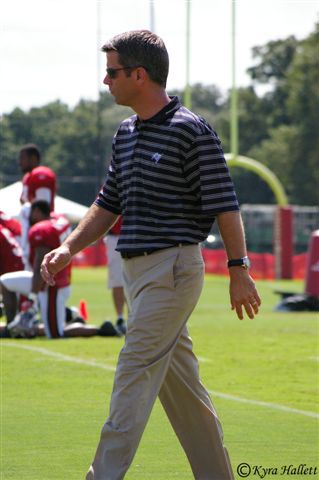 As the Bucs' league-leading run defense (3.1 yards per carry) hits the national stage tonight against beastly Adrian Peterson and the run-first Vikings, more and more is Roy Miller getting front-line credit for the defensive turnaround.
Woody Cummings, Tampa Tribune beat writer, penned a feature today explaining the change in Miller's positioning and responsibilities this season with reaction from players and  coaches.
Many Buccaneers defenders said the move of Miller sparked the improvement.

"That's been the whole key to it," defensive tackle Gerald McCoy said. "When Roy gets his hands on the center and basically chokes him out (of the play) it just allows everyone else to run through more freely and make plays."
(Definitely click on through above to read the whole thing.) Miller has had extraordinary revival, from a guy who just couldn't get much done and was repeatedly in the heart of the Bucs defense when it was getting gutted and gashed the past three seasons.
Miller's contract is up after this season, and who could have guessed in July that Miller might be in line for a giant paycheck come February.
If he continues to produce and stay healthy, the Bucs will have to pay handsomely for No. 90 to return.