Look For Clayborn To Return In June
October 1st, 2012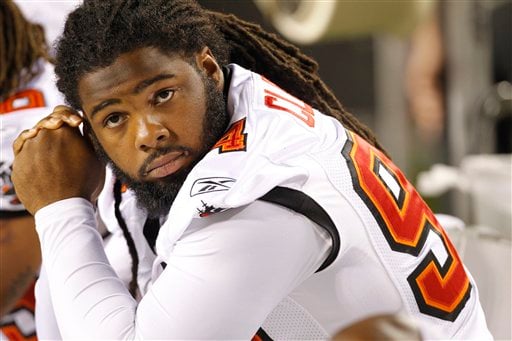 Joe's never heard of a player in any sport blowing out his knee without the injured leg on the ground, but that's how rockstar general manager Mark Dominik described Adrian Clayborn's season-ending knee injury.
Chatting on the Buccaneers Radio Network before Sunday's game, Dominik said Clayborn's legs weren't on the ground when he was hurt and it was caused by freakish leg whipping action amid other players.
Ouch!
NFL.com reports had Clayborn tearing both his ACL and MCL.
Dominik says Clayborn will be ready for surgery soon and should be on the field for June 2013 minicamp.