LeGarrette The Finisher
October 14th, 2012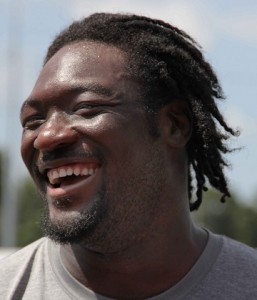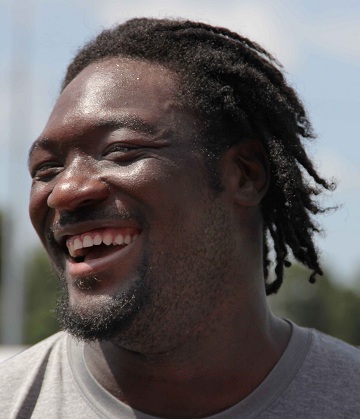 Seven carries for LeGarrette Blount? Jimminy Christmas! Blount might need a day off. He hasn't had that much work since last season.
Blount was the closeout running back today, squeezing the last gasp of air out of the Chiefs in the Bucs' 38-10 victory. Blount bulled his way for 35 yards on the Bucs' final drive, followed by a 12-yard touchdown run with 1:53 remaining. He finished with 58 yards on those seven carries and is now up to 4.9 yards per carry on the season.
Joe will deliver some comments from Blount later, but it's fair to say Blount is a happy New Schiano Order camper. Maybe next game he'll work his way up to nine carries.