"When Things Don't Add Up, You Keep Digging"
September 12th, 2012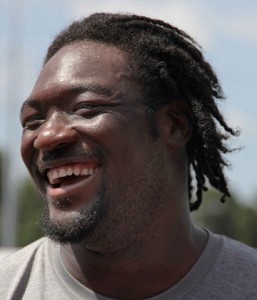 Update, 4:34 p.m.: The official injury report says Blount has a neck injury.
Update, 7:00 p.m.:  The Tampa Bay Times is reporting Blount is cleared to play and will practice tomorrow.
Greg Schiano dumped cold water on various theories surrounding LeGarrette Blount's attitude and work ethic.
Schiano said at his news conference that Blount has been a "good" worker. "There haven't been any problems with LeGarrette," Schiano said. "He's a team guy."
Schiano also said Blount's medical issues being explored are simply the result of team doctors looking for answers. Blount was scheduled for MRI tests today.
"When things don't add up, you keep digging," Schiano said.