Selling Cody Grimm
September 1st, 2012
Podcast: Play in new window | Download | Embed
Subscribe: RSS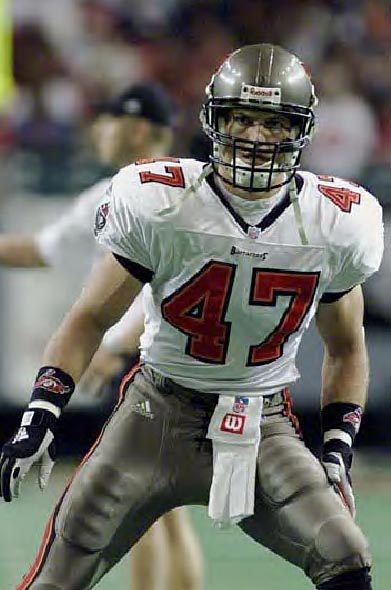 After some Internet wackiness yesterday, Cody Grimm is, in fact, a Buccaneer. This is good news, as Grimm battling with Ahmad Black for reserve playing time means the Bucs have solid depth, with rookie Keith Tandy learning the ropes.
Bucs icon John Lynch joined Gary and The Commish on 98.7 FM yesterday and shared some great takes and stories. One explained how he personally lobbied Grimm's case to Greg Schiano this week. Definitely an enjoyable listen.
Lynch also explains why he believes Greg Schiano will get the 2012 Bucs to "max out." However, Lynch doesn't believe that Bucs' 2012 ceiling includes a winning season.