One Of The Great Defensive Plays In Bucs History
September 17th, 2012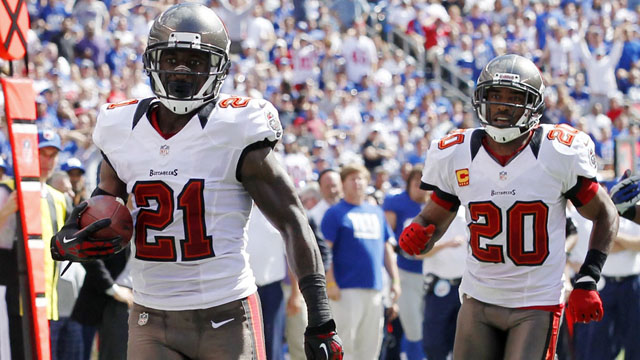 Yesterday's late second-half interception by Eric Wright, who turned into an extraordinary 60-yard, 12-second return for a touchdown, was one of the greatest defensive plays in Bucs history.
Joe must take a moment to give the play the love it deserves. You can soak up the video via this NFL.com link.
Wright's pick-6 had all the elements, including Wright having the presence of mind to understand that he caught the ball with 21 seconds left in the half and the Bucs needed a big return to ensure a chance at a score before halftime.
Wright makes a savvy, athletic, leaping catch on the ball, then bolts forward for five yards only to pull back to set up his blockers — twice — before darting to daylight and the end zone.
Just an extraordinary play, one of the best efforts in a Bucs uniform that Joe's seen in years.