Bucs Have Highest-Paid Practice Squad Player
September 8th, 2012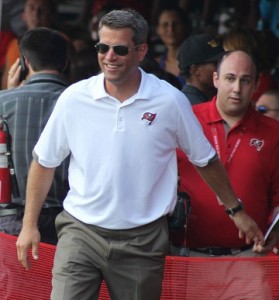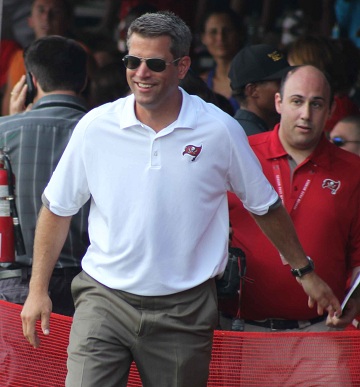 You know Joe can't wait for some real freakin' Bucs football when he starts the day off with a couple of posts about payroll. Let's see some football already!!
When the Bucs plucked Dezmon Briscoe from the Bengals practice squad a couple of years ago, Marvin Lewis cried like a baby because he thought the Bucs over paid Briscoe and broke unwritten NFL rules. Then last year we learned the Bucs were paying a practice-squad ransom to keep George Johnson, now a key member of the defense.
And it seems the Bucs are it again, making it rain on practice squad DE/LB Markus White, per NFL.com.
Tampa Bay Buccaneers defensive end Markus White  is currently the NFL's highest-paid player on a practice squad, earning $17,647 per week, or $300,000 over the season. White, a seventh-round draft pick in 2011 by the Washington Redskins, appeared in two games last season and each of the Redskins' four preseason games this season.
Well, the Redskins sure had better depth than the Bucs, as evidenced by the final preseason game.
Now securing White, a former Florida State DE, won't take the Bucs to the playoffs this season. But it's interesting that the Bucs' free-spending ways this season haven't stopped the flow of cash to the practice squad.