Stop Blaming Twitter
August 14th, 2012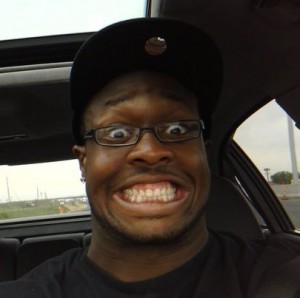 Joe applauds Tampa Bay Times Bucs beat writer Rick Stroud for what perhaps is the most outlandish Bucs analysis of the decade.
In a story on Gerald McCoy, Stroud wants us to believe that McCoy's change in social media habits is evidence he's a more driven football player.
If anything, McCoy's sunny disposition has been confused for something else. You can't live soft and play hard. That has been the popular refrain regarding McCoy.

This season, he seems even more focused. He has 30,000 followers on Twitter but has posted only one tweet since June 25.
Where does Joe begin with such nonsense?
Maybe if Michael Clayton had cut back on texting he would have caught more passes. Perhaps Facebook is what kept Stylez White from a 10-sack season. Surely, it was video games that led to Geno Hayes' inconsistency.
Stroud knows sending a Twitter message takes less than one minute. If McCoy wants to sit on the toilet and rip off a handful Tweets while delivering a movement, Joe's quite confident that has nothing to do with football focus and performance.