Keith Tandy Still With Bucs (For Now)
August 31st, 2012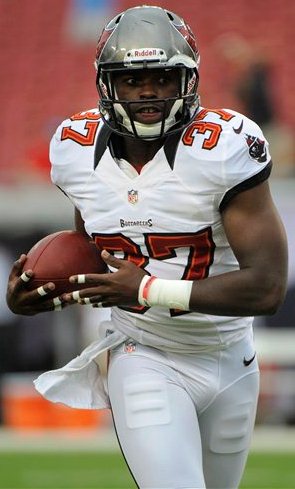 The Interwebs on cutdown day is crazier than a drunk Lindsay Lohan.
Word was rampant earlier today that the Bucs waved goodbye to safety Keith Tandy. Well, hit those breaks again boys.
Apparently not satisfied with word of mouth, Woody Cummings of the Tampa Tribune has been texting and calling each of the Bucs known bubble players and their agents to determine if they are still collecting a check from Team Glazer.
And, yes, Tandy's agent says he's still a Bucs safety.
@RCummingsTrib: Keith Tandy's agent, Adisa Bakari, jsut told me Tandy has not been cut by the Bucs.
It's getting to the point that Joe might just go out and have a cold beer (or three) and wait until 10 p.m. (anyone believe the Bucs will release the final roster at 9 p.m.?) because the rumor mill is starting to get crazy.