Depth And Payroll Don't Jibe
August 29th, 2012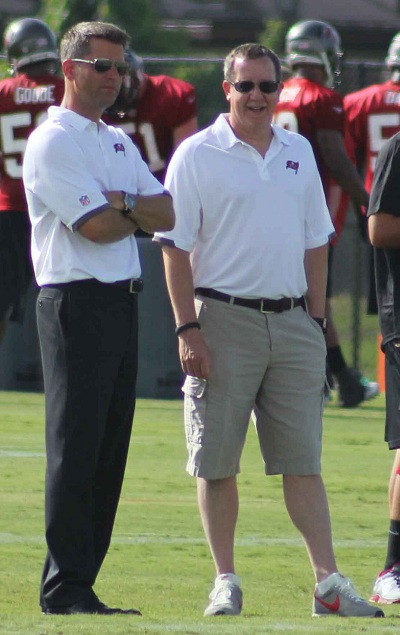 It's a bit troubling knowing the Bucs will have roughly the fifth-highest payroll in the NFL this season, yet the team has serious depth issues on the offensive and defensive lines, as well as other areas.
That's just an unhealthy combination.
Sure, the Bucs have been belted with injuries to Amobi Okoye, Da'Quan Bowers, Gary Gibson, Davin Joseph and much more, but many current second-teamers looked awful tonight.
The Jamon Meredith experiment at right guard couldn't have gone worse tonight. Joe had high hopes after rockstar general manager Mark Dominik praised Meredith on the Buccaneers Radio Network pregame show, but Meredith wasn't up to the task.
Will Bucs fans have to watch Myron Lewis ever again?
There's no Insurance Graham in the backfield, either, giving veteran depth at fullback and running back. And Joe wasn't impressed with the linebacker play tonight, though Adam Hayward definitely was up to the task last week.
Joe's damn curious to see what Dominik and Greg Schiano pluck off the waiver wire this week. As Joe's written previously, Ronde Barber has praised Schiano's sense of urgency when it comes to winning in 2012. Joe expects that urgency to be evident in the next few days.