Ahmad Black Talks Coaching Changes
August 19th, 2012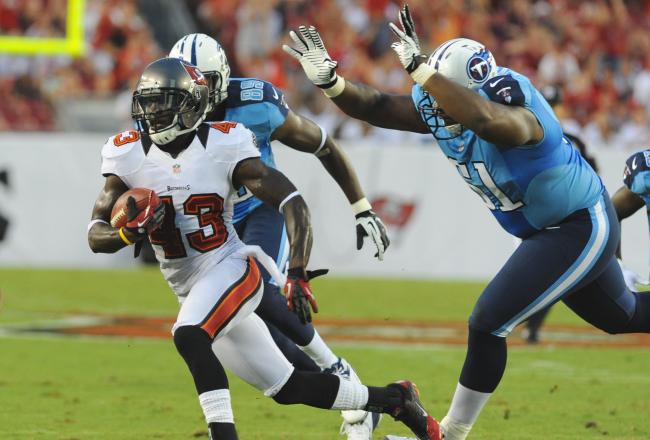 E.J. Biggers raised an eyebrow this offseason when he talked about how the New Schiano Order is helping him know better about where to be on the football field versus his 2011 coaching staff.
Interestingly, Ahmad Black, the Bucs' defensive star Friday with an interception followed by a quality return, also said there's more focus this year on reponsibility in the secondary.
Buccaneers Radio Network locker room show host TJ Rives asked Black what's new and different for defensive backs under the New Schiano Order.
"He's basically, you know, he's pressing us to make sure we know our defense and know our reponsibilities and to do our job like we always stress," Black said.
It's repeated comments like these that give Joe hope for the defense in 2012. They reinforce Joe's belief that poor coaching and leadership, rather than a lack of talent, led the Bucs to a historically ugly defense.