Sapp's Not Confident In Ronde The "Gambler"
July 15th, 2012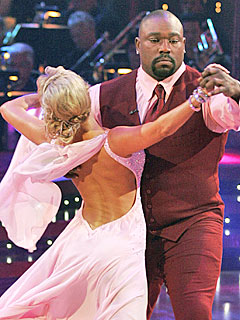 It's not the first time Warren Sapp was skeptical on NFL Network of the Bucs moving Ronde Barber to safety.
Barber is a "gambler," Sapp bellows in this latest NFL.com video, and Sapp doubts whether Barber's DNA suits the safety position.
"There's something I know about Ronde Barber, one of the best players in Bucs history, he's a gambler. You can not gamble at safety" Sapp said. "You must protect the middle of the field, and the last line of defense. And that will be the biggest thing for the Tampa Bay Buccaneers to get back to Buc Ball. Because when you're giving up 6.3 yards per play [in 2011], it's not going to be very pretty in this league."
Those who watch the video (linked above) will notice Sapp seems to forget about Mark Barron when talking about how he believes the Bucs' biggest question marks are up the gut of the defense.
Perhaps Sapp was just flummoxed by the realization of the Bucs giving up 6.3 yards per play last season.
Regardless, Joe loves Barber as much as the next guy, but Joe's not so confident in Barber's transition either. The Raheem-Dominik regime opened with Jermaine Phillips moving to linebacker to replace Derrick Brooks, and that got squashed after a couple of preseason games. Surely Barber's transition has better odds and will be easier given the position and his experience, but that doesn't mean it will be successful.