Briscoe Joins The Redskins
July 27th, 2012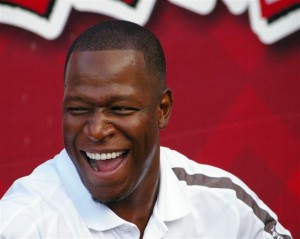 Dezmon Briscoe has moved on to a new home, where the core beliefs and things of that nature seemingly better suit his lifestyle.
Per the Washington Post, Bricoe was picked up by the Redskins today after getting cut by the Bucs yesterday.
Joe's hardly surprised that Briscoe has a job. The kid is 22 years old and caught six touchdowns last season. And he should be real yungry in a new environment.
That Bucs-Redskins game in Tampa in late September keeps getting more and more intriguing.