"The Bucs Will Win 9 Or 10 Games"
May 21st, 2012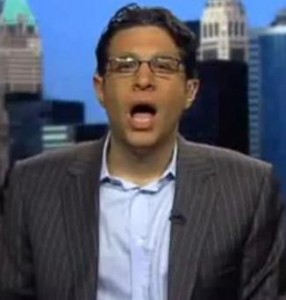 Adam "Cosmic" Schein has seen enough.
The FOXSports.com NFL analyst and mercurial co-host of The Blitz on SiriusXM NFL Radio with Rich Gannon was gushing today about the New Schiano World Order, including the new-order spirit behind the jettisoning of Kellen Winslow. And Schein bellowed loud and proud that he believes "the Bucs will win 9 or 10 games" in 2012.
Remember, Mike Mayock insits the Bucs are a playoff team. But Warren Sapp says the Bucs won't even "contend."
Joe suspects predictions for the 2012 Bucs will continue to be all over the map. Nobody knows what to remotely expect from Mike Sullivan or Greg Schiano, let alone Josh Freeman, Doug Martin, Ronde Barber at safety, Gerald McCoy, Brian Price, Aqib Talib and others.
The Bucs have more question marks than a census survey.