"Prepare Thyself For The Dini's Return"
May 29th, 2012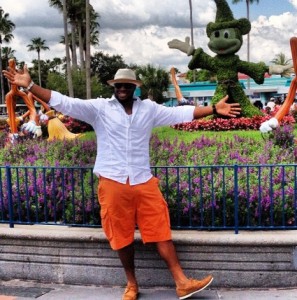 Remember, Gerald McCoy stated a goal of winning NFL Comeback Player of the Year in 2012.
And now after a second offseason of rehabilitation and power workouts with renowned trainer Todd Durkin, plus weeks of pumping iron at One Buc Palace,  it seems McCoy already feels himself reaching new heights and feats of strength.
"The Dini," as McCoy calls himself, (and who is Joe to scoff at a guy who speaks in third-person nicknames) Twittered a prideful message to his trainer late last week.
@Geraldini93 @ToddDurkin I hit a personal best on bench the other day. My weight is down, my strength is up. Prepare thyself for the Dini's return!!
That was uplifting for a nation of Bucs fans yearning for McCoy's confidence to turn into on-field results and health in 2012. Joe has fantasies of the Bucs one day stopping the run consistently, and for any of those to be fulfilled this season, McCoy is going to have to live up to his draft-day billing.
Joe's pulling for McCoy. But he best deliver, or he should prepare thyself for the enduring wrath of angry fans.