"He's One Of Them Tough Guys"
May 4th, 2012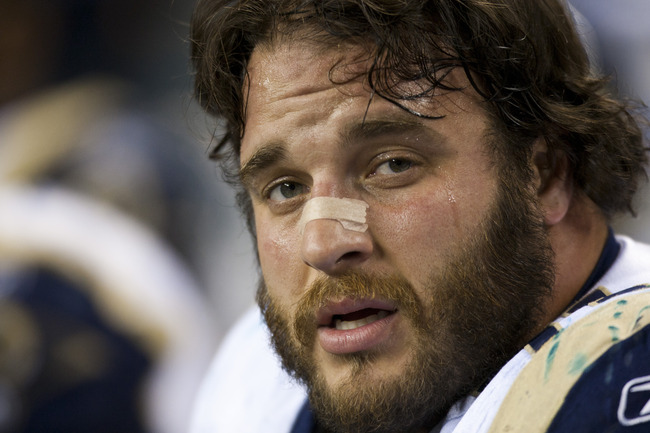 The signing of Gary Gibson is really uplifting Joe this morning. Joe's got a feeling this guy's going to bring some no-nonense leadership and help bring a new level of intensity to the Bucs' super-young D-line, in addition to being better against the run than what was currently on the roster.
A veteran presence, a guy like Gibson who has clawed his way to a seven-year career after being undrafted out of Rutgers, should be able to bring some good lessons to eager learners Gerald McCoy and Brian Price.
There's not a ton of info. out there on Gibson, but here's how former Rams head coach Steve Spagnuolo described him in 2010, when Gibson started all season.
"Gary comes to work every day and he's a pro," coach Steve Spagnuolo said. "He's one of them tough guys.  People I know…everybody around him knows they can count on him.  He does his job real solid.  He's great to have."
A "tough guy" hand-picked and brought into the New Schiano World Order? No surprise there. That's been the theme of the offseason.