Doug Martin Will Not Be Used "Sporadically"
May 3rd, 2012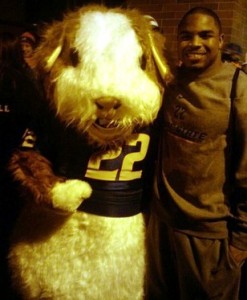 Earlier this week, NFL Films analyst Greg Cosell chatted with Joe's good friend "The Commish," Justin Pawlowski of WQYK-AM 1010, about the Bucs draft.
In short, Cosell firmly believes that Bucs running back LeGarrette Blount has become a second-string running back as a result of the Bucs drafting Muscle Hamster, Doug Martin.
"Doug Martin was the only other true foundation back in this draft," Cosell said. "You don't draft Doug Martin to use him sporadically. You use him to be your bell cow."
As both Joe and Justin have pointed out, it's clear what kind of team new Bucs coach Greg Schiano will have by the pattern of players he drafted: bruising, fundamentally sound players.
Cosell echoed this, by saying coaches "express their world view in how they draft."
You can hear the rest of Justin's outstanding interview with Cosell by clicking this link.