"Toes Up On That Edge!"
April 17th, 2012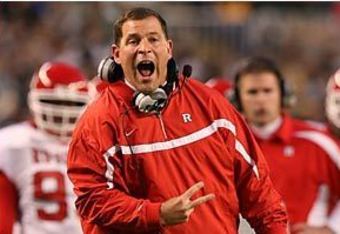 Many fans envisioned today's first no-pads, no offense-vs-defense voluntary practice today for the Greg Schiano regime at One Buc Palace would feature Schiano setting an on-field tone of discipline not seen in Tampa for years.
That seems to be the case.
The media got to watch 30 minutes of action (inaction), and local ESPN Radio affiliate Bucs reporter Craig Smith Twittered out a peek at the new approach.
@CraiginTampa: Schiano screaming: football is a game of details! Toes up on that edge! They are going through warm up stretching, people. … Players running everywhere, coaches screaming like drill sergeants. Schiano's voice carrying over all of them. Incredibly intense
Smith's Twittering, and others', reveals that Aqib Talib and Kellen Winlslow are in attendance, along with Cody Grimm and the Bucs' new crop of high-priced free agents are there feeling out their coaching staff.
It's a new day in Tampa Bay.