The QB Blast: Wonderlic Means Little For Corners
April 5th, 2012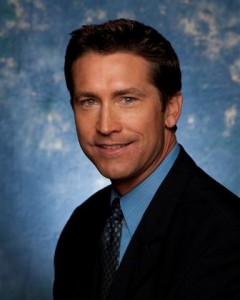 Former Bucs quarterback Jeff Carlson (1990 & 1991) writes The QB Blast column here at JoeBucsFan.com. Joe is ecstatic to have him firing away. Carlson is often seen as a color analyst on Bright House Sports Network, and he trains quarterbacks of all ages locally via his company,America's Best Quarterback. Plus, he's a really cool dude.
By JEFF CARLSON
JoeBucsFan.com analyst
Hearing of Morris Claiborne's Wonderlic results made me think back to taking this very same test and still wondering if it really predicts much of anything in the NFL.
It is one of many measurements for scouts and teams to weigh when making decisions, but many a combine "wonder" has moved up the draft board and bombed when they actually had to play football.
Troy Aikman didn't score as high that year on the Wonderlic as either Jason Garrett (Princeton) or I did, but his bronze bust in Canton and three shiny Super Bowl rings seem to catch more people's eyes than our 30+ scores on the intelligence test (mine 33, his 36 if I remember correctly).
As far as Claiborne goes, outside of kicker and punter, I can't think of a position on the football field that requires less thinking than cornerback. Kickers only have to know one thing: kick it through the uprights. Punters two things: kick it as far as you can OR make it stop before the goal line. Cornerbacks rarely need to know much more than three things: cover deep, cover short or cover that guy wherever he goes. Defenses as a whole certainly do more than that with the front 7, but corners can only be responsible for so much.
If a player has had behavior issues in college and then also has an extremely low Wonderlic score, that should be a red flag for an organization to proceed with extreme caution, but if the player has good film and you've done your homework on his background, being successful on the kinds of things that are asked on that test just don't translate to success on the gridiron.