Clear Your Calendars
April 11th, 2012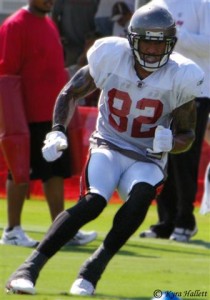 In four months (minus one day) the Bucs will take the field — and hopefully stop the run for a change and not get mauled in the first quarter.
Preseason game dates and times were announced today and there are no big surprises. John Lynch will remain as color analyst alongside Chris Myers, and the first three preseason games will be on Friday nights. No games are set to air nationally. All games not blacked out locally will be broadcast on WTSP-TV, Ch. 10 live.
Friday, Aug. 10, 7:30 p.m., at Miami
Friday, Aug. 17, 7:30 p.m., TENNESSEE
Friday, Aug. 24, 7:30 p.m. NEW ENGLAND
Wednesday, Aug. 29, 7:30 p.m. at Washington
Clear your calendars for the first real look at the 2012 Bucs.