$9.95 Roundtrip Luxury To Tropicana Field
April 5th, 2012
The greatest deal in Tampa Bay sports history is back!!!
It's the popular No Excuses Tour chauffeured luxury bus to Tropicana Field, courtesy of Paradise Worldwide Transportation and Lee Roy Selmon's. Click on through to grab a seat for April Rays games and get all the details at NoExcusesTour.com.
Parking and driving to the Trop are sure to cost you a pile of dough. Why not get there in style and save some cash?
You can even drink beer and eat on the luxury bus!!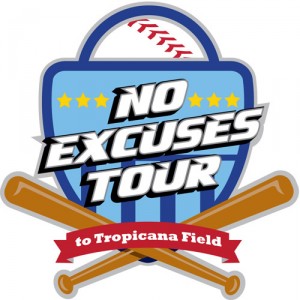 Watch the BayNews9 feature on the No Excuses Tour from 2011: