"Mason Is A Guy That Could Move"
February 26th, 2012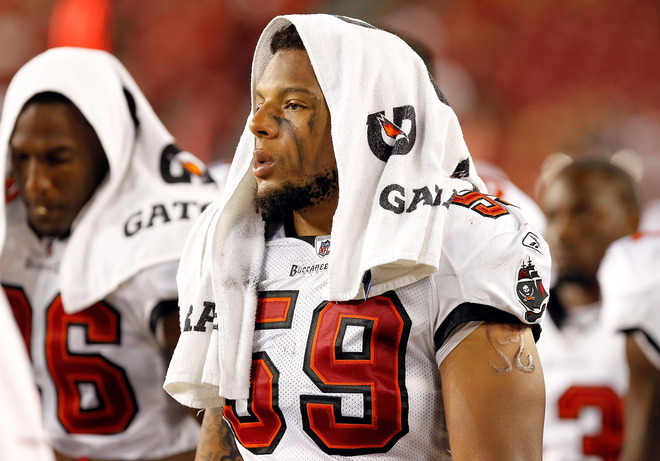 The Bucs are clicking stopwatches and grilling players at the NFL Scouting Combine along with the rest of the NFL teams, but the Bucs have a little more on their plate than most. 
Woody Cummings' story out of the combine today painted a picture of Mark Dominik's staff trying to mesh on the fly with Greg Schiano and his coaching staff.
Sure. that's no surprise. But it was a sobering slap in the face to Joe. Some teams are trying to get over the hump to win a championship while the Bucs are trying to get on the same page. Click through above for the whole story.
One nugget Cummings' dropped was rockstar general manager Dominik possibly leaning toward Mason Foster becoming a former middle linebacker.
"Mason is a guy that could move," Dominik said of a scenario that appears to be gaining steam in the Bucs camp. "But no has made that decision yet, and I think Mason will have a chance to show what he can do (at middle linebacker).
If the Bucs are going to add veteran defensive talent and leadership, middle linebacker in a 4-3 defense is a prime place to start, especially given that Foster is hardly proven. The Falcons' Curtis Lofton isn't the sexiest name among the available free agent MLBs, but he's a solid starter, young (25) and durable (hasn't missed a game in four seasons).