Albert Haynesworth Released
February 15th, 2012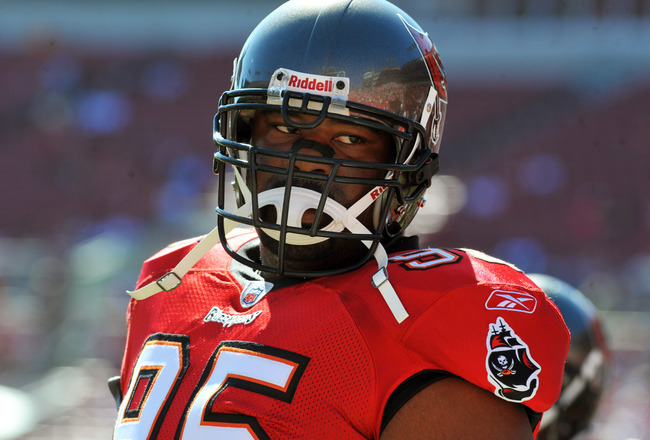 So much for the rebirth of defensive tackle Albert Haynesworth. Per the Bucs' official Twitter feed, Haynesworth is now unemployed.
@TBBuccaneers: The Bucs have released DT Albert Haynesworth, who started 6 games in 2011 for Tampa Bay after being claimed off waivers on November 9.
This is curious to Joe. The Bucs have zero depth at defensive tackle. The younger Bucs defensive linemen seemed to gravitate toward him and he was nothing like what he was rumored and reported to be as far as a bad influence with other teams.
Very strange.