Raheem Morris "Sabotaged"
January 3rd, 2012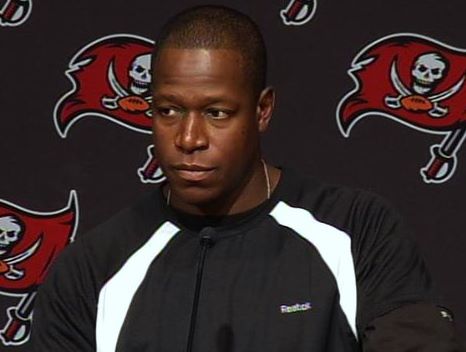 Shaun King is angry and he's not taking it any more.
King, one of only three quarterbacks to lead the Bucs to an NFC title game, has long been a staunch defender of jettisoned Bucs coach Raheem Morris.
And while King stated today in his monologue on the "too Jewish" King David Show he co-hosts with Toby David, heard on WQYK-AM 1010, that he understands losing 10 games in a row to end a season will see any coached fired, King lashed out at Bucs rock star general manager Mark Dominik and Team Glazer, claiming the suits at One Buc Palace "sabotaged" Morris.
"This is the most complete lowpoint in the history of the Tampa Bay Buccaneers organization," King said. "Raheem Morris was sabotaged in the very beginning by Mark Dominik and the Glazer family.
"As a head coach, all you ask for is to control your own destiny. Unfortunately, he had no control."
King went on to say that Dominik has complete authoritarian control of the team, from player acquisition to the hiring of assistant coaches. King also claimed Morris did not want to be both head coach and defensive coordinator but that Morris was all but forced to wear both hats because it was a cost-saving move.